How Ravers Became the New Flower Children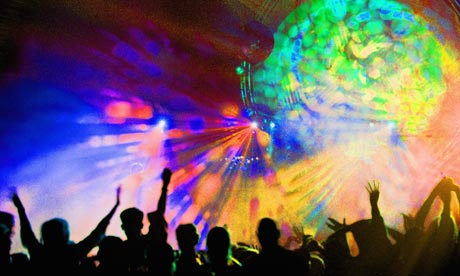 New Republic — The 400,000-odd people who flocked to Las Vegas last month for the Electric Daisy electronic dance music (EDM) festival probably didn't make much of its name. Clad in sparkly tutus, neon spandex, glittery bikinis, and enormous furry boots, they came to dance, to gaze starry-eyed at the LED graphics, and to enjoy the warmth and communal spirit of the crowd—not to question the unlikely juxtaposition of electricity and daisies.
But the tension at the heart of the growing electronic music movement is manifest in the festival's name. Electronic music festivals like Electric Daisy, Electric Forest, and Electric Zoo celebrate a culture of warmth, geniality, and flowers on the one hand, and a musical tradition of impersonal digitization on the other. The Raver's Manifesto, an anonymous document that outlines the electronic music movement's core tenets, epitomizes this apparent inconsistency: "the thunderous, muffled, echoing beat was comparable to a mother's heart soothing a child in her womb of concrete, steel, and electrical wiring," it proclaims. The music that gave rise to P.L.U.R.—"peace, love, unity, and respect," a doctrine that underlies much of the American EDM scene—is at once tenderly maternal and brutally mechanical.
Why is it this music—which has seen an unprecedented surge in attendance in recent years, with the Ultra Music Festival in Miami boasting between 50,000 and 60,000 attendees each day—that has occasioned such an explicit celebration of human connection and community? "Rave culture, despite all the negative attention it receives about its ties to club drugs, is really about togetherness," a raver gushed to me.  (07/28/2014)