Registration is still open, and you can download any sessions you that you miss.
---
Awakening Your Unique Self —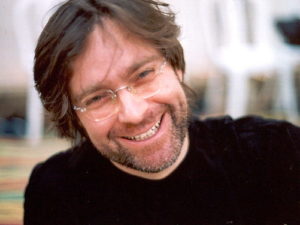 Marc Gafni writes: My new book Your Unique Self which came out recently, represents 30 years of teaching, and you could say is the culmination of my life's work to date in this area. It has been a delight and blessing to hear so much gratitude and appreciation from people who've read it.
The teaching of Unique Self is so fundamental to our world right now I've been working hard to weave it's principles into a course that will allow anyone to experience the power of it.
And I want you to come and study with me on it.So, to give you a flavor of what's available I've put together a free mini-course. It's a great way to take a quick, yet deep dive into the Unique Self teaching. All you need is an email address to sign up.
Free Awakening Your Unique Self Mini-Course (self-paced)
Or, if you want to just jump right into the paid full 10-week course, you can find the registration info below.
10-Week Awakening Your Unique Self (led by me over the phone and online)
Our full 10-week course which starts this week on April 24th is not merely information, it is a tested wisdom process honed over the last two decades. It is a direct and guided transmission of the love, insight, and practice which is necessary to Awaken into and as Your Unique Self. This course provides the process and community to help you realize the next stage of your life and make dreams long forgotten, or dreams you never dared to dream, become a genuine possibility in your life. Life is inviting you right now—if you are moved and audacious—to take a unique risk and sign up as a dramatic and tender act of self love. Love, as we will learn in the course, is a Unique Self perception. Self love begins with the first glimmer of perception of Your Evolutionary Unique Self in its radiant and actualized possibility.
I want to invite you, encourage you, urge you with all my heart to join me for this course.
---
Timothy Wilken writes: I am very impressed with Marc Gafni. The breadth of his knowledge is staggering. He is a master teacher. He has been studying Hebrew Mysticism and seeking Enlightenment for 30 years.
I first became aware of Gafni in early 2008. He had resumed teaching here in America, and his work was highly recommended to me by someone I greatly respected. I had the privilege of actually hearing him speak at a local church in the Monterey area, and decided that I needed to examine his work more carefully. In past four years, I have read two of his books, Soul Prints and The Mystery of Love, both which impressed me.
I then obtained and listened to recordings of his Soul Prints Workshop recorded in 2004 and to The EROTIC and the HOLY Workshop recorded in 2006. I found them both so compelling, I have listened to the 15 hours of recordings many times. I also signed up and paid  for a number of his online courses , and found them all of great value. I am currently reading his latest book Your Unique Self . I can't recommend his teachings too strongly.